If you have any information about these crimes or any person(s) involved, you are urged to call Crime Stoppers or submit a Web Tip.
Theft 2018/03/13
March 15, 2018
Crime Stoppers and the Espanola OPP are seeking the public's assistance in identifying suspects in relation to a theft.
Between March 12th and March 13th, culprits attended a property situated on
Panache Lake Road in Truman township, east of Espanola and stole an ATV.
The ATV is described a black 2012 750 cc Kawasaki Brute Force model, equipped with a loud exhaust and larger tires with black and chrome polished rims.
The value of stolen property is estimated to be approximately $12,000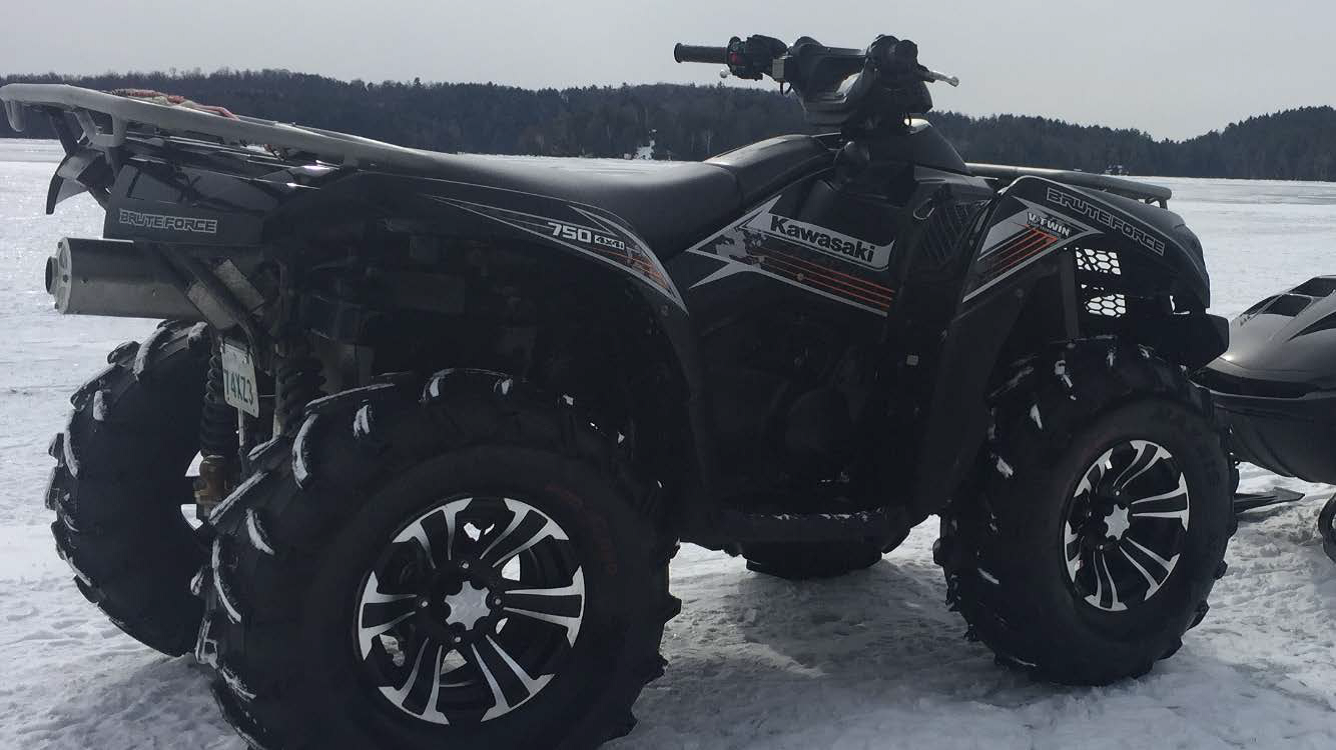 ---
Homicide - Joseph Topping
February 27, 2018
On February 14th, 2018, members of the East Algoma Detachment of the OPP located human remains in a wooded area within the City of Elliot Lake. The human remains were that of missing person, Joseph Topping, 31 years of age from Elliot Lake.
On February 26th, 2018, a post mortem examination was concluded by the Office of the Chief Coroner-Ontario Forensic Pathology Service in Sault Ste. Marie. As a result, investigators have classified the death of Joseph Topping, as a homicide.
---
Snowmobiles Destroyed By Fire
February 21, 2018
On Friday, February 16th, 2018, members of the Manitoulin-Espanola Detachment of the OPP were called to a mischief complaint at Panache Lake on Birch Island.
Officers attended and determined that sometime overnight between February 15th and the morning of February 16th, 2018 four snowmobiles were completely demolished by fire. OPP's Scenes of Crime Officer assisted with the investigation.
---
Break & Enter 2017/01/20
February 01, 2018
Crime Stoppers and the Espanola OPP Detachment need your help in identifying person(s) responsible for a break and enter.
At 12:15 a.m. on January 20th, 2017, suspect(s) broke into a business situated on Brouse Road, in the Township of Sables-Spanish Rivers.
Once inside the premises, suspect(s) caused minor damage prior to fleeing the scene.
Damage is estimated to be approximately $100.
---
Break & Enter 2017/01/22
January 24, 2018
The East Algoma Ontario Provincial Police (OPP) are asking for assistance in regards to a break and enter that occurred on Hillside Drive South in Elliot Lake, Ontario sometime between January 19, 2018 and January 22, 2018.
The residence and garage were broken into during that time and various unique items were taken; an LG 55" television, numerous rifle scopes, a gold ring with a red masonic emblem, a blue Yamaha generator, a red Honda generator, a white Johnson 9.9 horsepower outboard motor with red gas can and gas line, an orange and white Stihl chainsaw, and an orange and white Stihl brush saw.
---
Renée Sweeney
January 27, 1998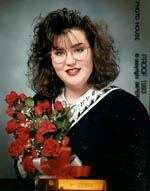 On Tuesday, January 17th, 1998 at 11:00 a.m. a 23 year old female clerk working at an Adults Only Video in Sudbury was stabbed to death. The victim was Renée Sweeney, a fourth-year Laurentian University student.
Cash and other items were missing from the store.
The suspect abandoned a lightweight jacket and white cotton gloves a short distance from the scene. These items were located by police dog track. The lightweight jacket is a High Sierra brand, made in Korea, and is a size Large.
Suspect Description from 1998
Age: Early 20's
Hair: Dark, short
Weight: 140 - 150 lbs
Height: 5'10" - 6'0"
Build: Slim
Clothing: Lightweight teal coloured jacket, grey-hooded top, running shoes, jeans
Other Features: Glasses
In 2017, the Greater Sudbury Police Service worked with Parabon NanoLabs to utilize their technology called Snapshot DNA Phenotyping that predicts appearance from people's genetic makeup.
This updated image was released: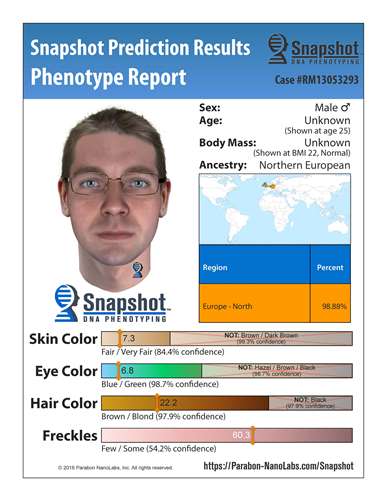 If you have any information about this crime contact Police at 705-675-9171 ext:2320 or to REMAIN ANONYMOUS contact CRIME STOPPERS at 705-222-8477 or 1-800-222-8477.
---